Serif have released the Affinity 2 suite of applications, Affinity Designer 2, Affinity Photo 2 and Affinity Publisher 2. These applications are similar to Adobe Photoshop, Illustrator and Publisher and are a throwback to a previous generation, where you bought your software and it is yours forever, no subscriptions in sight. This is the first major update in several years and is one I heartily recommend.
There is a new Universal license option that gives you access to their entire suite of applications, on Windows, Mac and even iPadOS. The entire suite is currently 40% off:
You can of course buy each application separately, and they are all currently discounted 40% as well: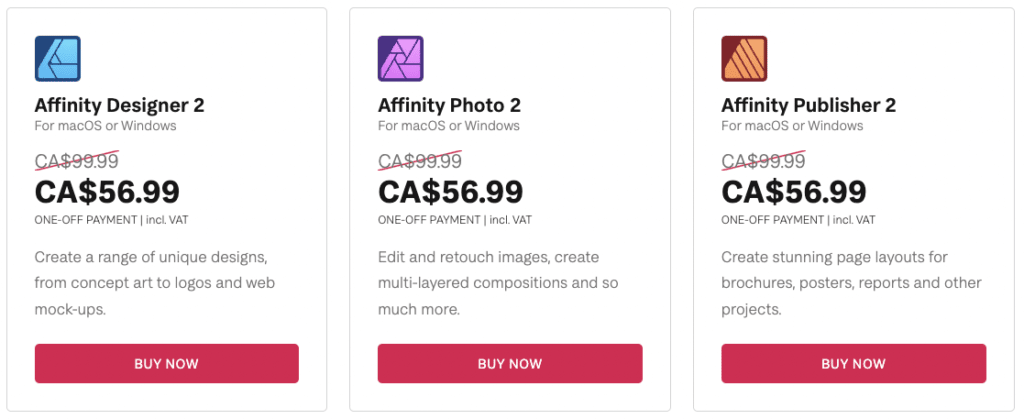 Key Links
You can learn more about the Affinity suite v2 upgrade including new features in the video below.