Clickteam Fusion is an easy to use game engine behind games such as Five Nights at Freddie's and The Escapists. We previously featured Clickteam in our "Closer Look"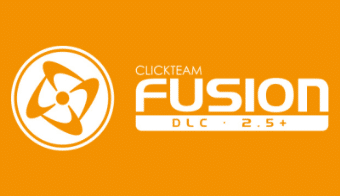 series a few years back. Clickteam Fusion 3.0 has been under development for several years now but Clickteam 2 just got a bit of an update to hold developers over until 3.0 ships. The new update shipped as DLC on Steam as the Fusion 2.5+ DLC.
Details of the new DLC:
Clickteam Fusion 2.5+ enhances your existing copy of Clickteam Fusion 2.5 Standard or Developer (for PC or Mac) by providing some very powerful additional features and improving functions in several places.

Access the power of event editor with even more ease using child events in your projects, qualifiers in global events, customizable qualifiers and a global event list editor.

Improve the performances of your applications with new engine optimizations and a new Windows runtime using DirectX 11.

Debugging your application has never been easier with the addition of new features like the built in profiler that allows you to examine the time taken by each event line of your application. The resulting output allows you to detect any bottleneck in your events and optimize your application's frame rate. Or the new Find All function that searches your entire application for your search criteria and provides a new output window with the results. Find what you are looking for in the list, click it to jump directly there!
You can learn more about the release on Steam here or on the Clickteam homepage available here.
---