Codecks is a project management tool in the vein of Trello but aimed specifically at game developers. Modelled around the concept of a card game, decks are created for the various different tasks that need to be accomplished. Individual users interact in the form of hands, formed from cards either created locally or taken from community decks. There are also milestones as well as integration into several other technologies such as Github and Discord, as well as Trello import.
Key features of Codecks include:
Cards, Decks & Projects

Well designed collectable card games provide a great sense of the current state of your game. Let's apply those design cues to project management.

Conversations & Notifications

Ever lost track of a comment thread? Conversations in Codecks are very explicit about who is part and whether it's been resolved.

Time Tracking

Codecks' optional time tracking allows you and your team to see how much time you're actually spending on your tasks.

Search & Order

Use our advanced search and ordering options to dice and slice your work just the way you need.

Metrics & Reports

"Will we manage to release in time?" is a tough question. Especially in game development. Codecks is here to help.

Milestones

Plan for your release – one milestone at a time.
Codecks has a free tier available for teams up to 3 developers in size with several other pricing tiers available.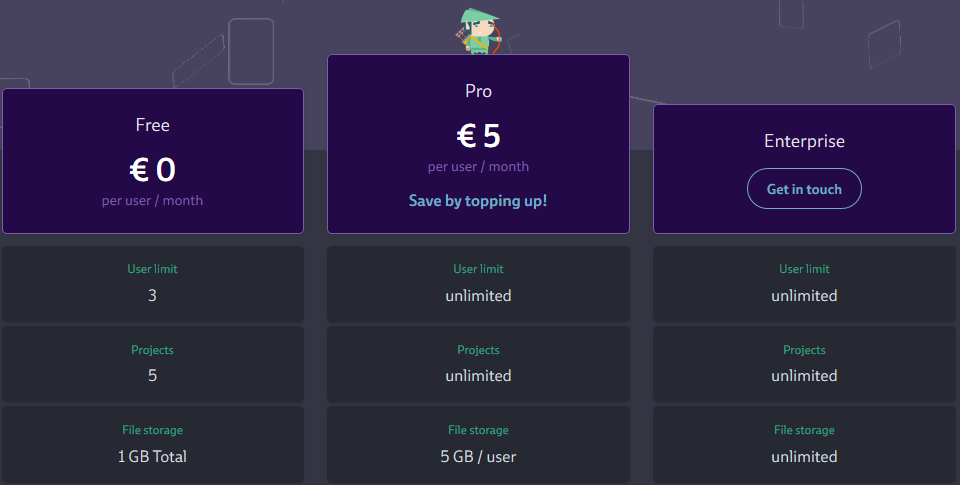 You can learn more about Codecks and see it in action in the video below.