Developers creating games using the Core game engine can now make money from their creation with the newly announced Perks monetization system. Lagging behind user content platforms like YouTube and Twitch, creating game content is becoming hotter and hotter. With the recent massive IPO of Roblox revealing that developers just made 1/4 billion dollars on the platform it's obvious there is money to be made here. With the Perks monetization system, Manticore Games are offering developers a much more equitable 50% share instead of the 24.5% currently earned by Roblox developers.
Details from the Core Perks announcement blog:
With Perks, monetizing your games is easy. Simply put, Perks are in-game purchases built specifically for Core. They allow creators to sell in-game benefits and earn Credits from players. Players buy Perks with Core Credits, which creators can then easily convert to fiat (real) currency.

In just a few simple steps, you can make your game free-to-play or premium, require a membership, offer expansion packs, or whatever you want. No matter how you choose to engage and entice your players, we make it simple. And if after going in one economic direction you decide to pivot to another, you can change it up very quickly. Perks always gives you full control over the economics of your games.
Another significant difference is how developers make money and what is covered by the platform. In addition to double the earnings, the Core platform will also be taking care of a bigger portion of the workload as illustrated in this graphic.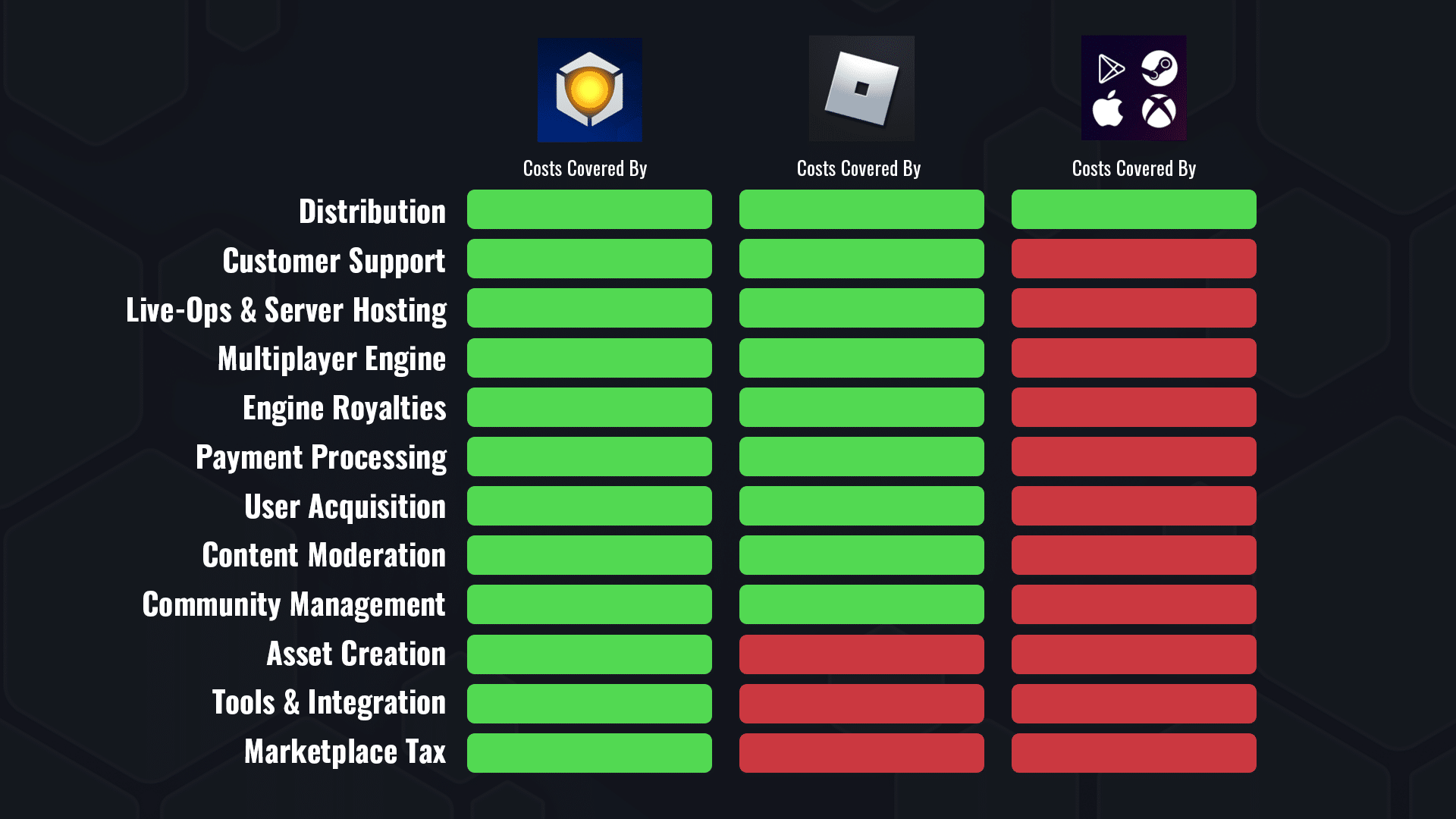 The Core Platform is powered by Unreal Engine and Epic Games have recently taken a stake in the company illustrating a certain belief in the idea. We went hands-on with the Core Engine when the open alpha release was announced. You can check out the video below to learn more about Core and the new Perks monetization program.