Announced at Google's virtual GDC 2020 event, CryEngine will be receiving Android support in beta form this summer.  However if you check out the beta signup page, you will notice another key mobile OS is also shown.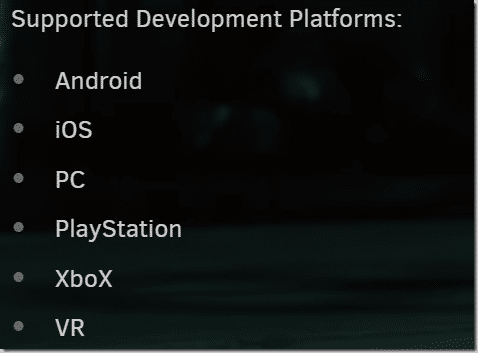 More details are available on the CryEngine news page:
Crytek is pleased to announce that developers everywhere are invited to experience the power of CRYENGINE on mobile first by registering for a beta program at cryengine.com/beta. The beta program will launch later this year. CRYENGINE is the cutting-edge 3D game development platform famed for its industry-leading renderer, real-time lighting, and optimized VR support, and Crytek has partnered with Google to bring the engine to the Android ecosystem.

The technology behind CRYENGINE is platform-agnostic by design. Starting with the Android pipeline, the mobile beta program is the first step in bringing the engine that powers some of the most ambitious and beautiful games on console and PC to more mobile platforms, following the Oculus Quest launch of Crytek's award-winning free solo rock climbing game, The Climb.
You can learn more about the upcoming mobile support in CryEngine in the video below.