I have an HTC One that I recently replaced my Galaxy Note with and I absolutely love the phone.  That said, I ran into an interesting problem with an outright mind boggling solution.  I recently upgraded the firmware to  Android 4.3.  Today when I attempted to run an app on it, developer mode isn't enabled.  So part of the upgrade apparently turned it off.  Then I went into the settings and… no developer option.
To enable the developer menu option, go in to settings and select:
About->Software Information->More.
Now click Build number 7 times.  After tapping a few times, you will get a notice.
After you do this, the developer menu will now be shown: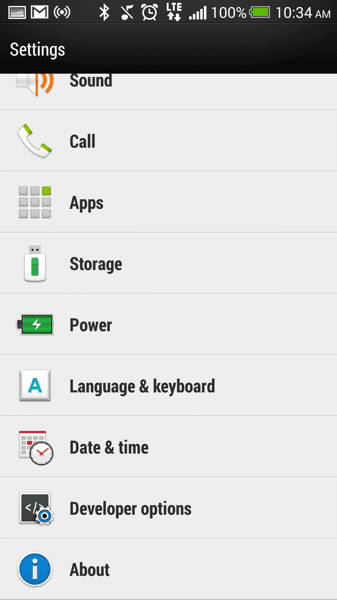 Very odd experience.
---