Steve Rabin, the editor of book Game AI Pro 3 have just released the title completely for free on their website http://www.gameaipro.com/. Due to details with their publisher the book rights remain those of CRC Press and cannot be redistributed or hosted anywhere else. Additionally the book is split into multiple chapters, each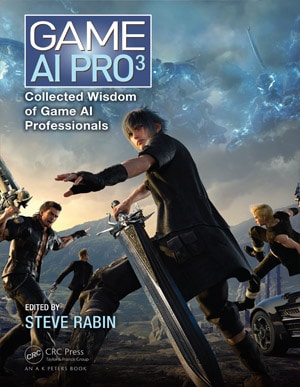 available as individual PDF chapters, although merging multiple PDFs is a relatively simple task if preferred.
Links to each chapter:
Section 1: General Wisdom

Section 2: Architecture

Section 3: Movement and Pathfinding

Section 4: Tactics and Strategy

Section 6: Character Behavior

Section 7: Odds and Ends
On the same page you can also download first and second editions of the Game AI book series. Awesome contribution from the editor and all the various others and such a huge wealth of knowledge being shared.
GameDev News Book
---