As mentioned recently, I am in the process of compiling the Godot Game Engine Tutorial Series into an e-book format. Today I just published the 10 chapter, 150 page first draft of the Godot Engine book.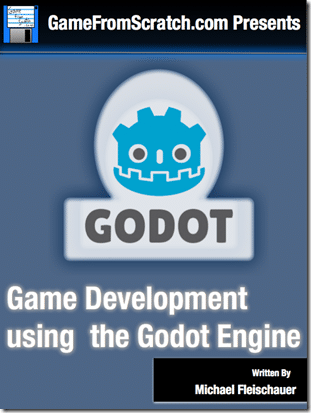 It can currently be downloaded by Patreon backers right here.
It is currently available in the following formats:
Due to the large file size (@15mb) to install on a Kindle you will need to install via side-loading, the file is beyond the limits for emailing to Kindle.
Right now, this is mostly just a straight compilation of content available here on GameFromScratch.com. I will need to do an editorial pass to make sure text makes sense in book format, as well as replacing now static animated gifs with more meaningful images. If you prefer to read offline, wish to print or want to reader on an e-reader, this book should be perfect for you.
If you are interested in checking it out, Chapter 8: Using Tilemaps can be downloaded here. Of course, if you've already read the Godot tutorial series, this is going to be incredibly familiar.
Programming News Book Godot Tutorial GameFromScratch
---