YoYoGames have released update 1.2 for their popular GameMaker cross platform 2D game engine, which was used to make such titles as Hotline Miami and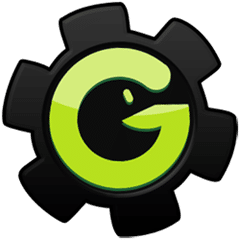 Home.  Included in this update is one pretty bold claim…  New YoYo compiler runs projects up to 100x fasterI!  That's a pretty big claim, and I have to say… if you've got room for a hundred fold improvement in speed… you had some pretty serious issues before hand!
Anyways, here is more information from the release:
New YoYo Compiler Runs Projects Up to 100x Faster
New Shader Support Allows Creation and Cross-Platform Publishing of Shaders

 

YoYo Games today announces the general availability of GameMaker: Studio version 1.2. With today's update, developers will be able to harness the full speed of the CPU with the new YoYo Compiler, allowing projects to run up to 100x faster across all native platforms supported. Fully-integrated, totally cross platform Shader support allows developers to write shaders once and then deploy them across all platforms that support them.

 

"Today's update raises the bar in the visual quality and the complexity of games that can be made in GameMaker: Studio," said Russell Kay, chief technology officer at YoYo Games. "Our goal with today's update and all future enhancements to GameMaker: Studio is that the imagination be the limiting factor in the game development process, not the technology."

The YoYo Compiler


The YoYo Compiler unlocks new possibilities in CPU-intensive areas such as artificial intelligence, procedural techniques, real time lighting, enhanced physics, real time geometry deformation, collision and data manipulation, immensely raising the quality bar. The YoYo Compiler is free for customers of GameMaker: Studio Master Collection and is otherwise available as an add-on priced at $299.

Cross Platform Shader Support


Fully integrated, totally cross platform shader support allows full access to low level shaders, while still letting GameMaker: Studio do the heavy lifting. The built-in editor has been extended to have full color syntax highlighting and "intellisense" for shaders, making creation a breeze.

 

The rapid adoption of GameMaker: Studio as the preferred 2D games development framework has exceeded YoYo Games' expectations. Today, GameMaker: Studio has been downloaded more than one million times and is quickly approaching 20,000 daily active users. To learn more about the GameMaker: Studio family of products and to get GameMaker: Studio version 1.2, please visit www.yoyogames.com.
Certainly an important release for GameMaker developers.
---