After almost two years in development and a few months of Beta, Phaser 3 is finally available. Phaser is an open source HTML5 game framework with a massive community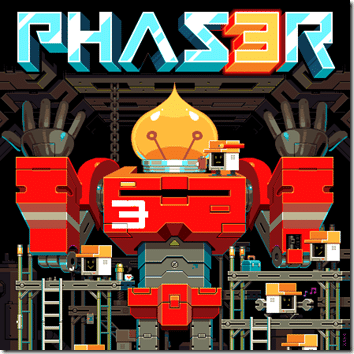 behind it. We did a full Phaser with TypeScript tutorial series using the previous version of the framework, and I have long been a huge fan. The 3.0 release has had a long and painful gestation period that you can read about in detail here. This new release is built around a new more modular design, has an all new renderer, state manager and more. It is an early release though and documentation and tutorials are nowhere near the 2.x levels. For the record, the Phaser 2.x branch is continuing development as Phaser Community Edition.
Details of the announcement from the Github page:
After 1.5 years in the making, tens of thousands of lines of code, hundreds of examples and countless hours of relentless work: Phaser 3 is finally out. It has been a real labor of love and then some!

Please understand this is a bleeding-edge and brand new release. There are features we've had to leave out, areas of the documentation that need completing and so many cool new things we wanted to add. But we had to draw a line in the sand somewhere and 3.0.0 represents that.

For us this is just the start of a new chapter in Phaser's life. We will be jumping on bug reports as quickly as we can and releasing new versions rapidly. We've structured v3 in such a way that we can push out point releases as fast as needed.

We publish our Developer Logs in the weekly Phaser World newsletter. Subscribe to stay in touch and get all the latest news from us and the wider Phaser community.

You can also follow Phaser on Twitter and chat with fellow Phaser devs in our Slack and Discord channels.

Phaser 3 wouldn't have been possible without the fantastic support of the community and Patreon. Thank you to everyone who supports our work, who shares our belief in the future of HTML5 gaming, and Phaser's role in that.

Happy coding everyone!

Cheers,

Rich – @photonstorm
I have downloaded the new release and am playing around with it as I write this, so stay tuned for more.
---