Soundly is an interesting application for Windows and Mac that can perhaps best be described as Quixel Bridge/Megascans (which Epic Games acquired and made free for UE developers), but for audio files. On the backend there is a subscription service with access to thousands of sound effects, while the front end is a free application (and a library of 1000+ free sound effects) that you can use to organize, search and manage your own audio files. You can easily extract sounds, fully or parts, to your file system, or directly to applications and DAWs.
The free version is perfectly functional, including a large library of free sound effects, while Pro version gives you access to their entire sound library, as well as integration with other resources, such as the massive FreeSound library.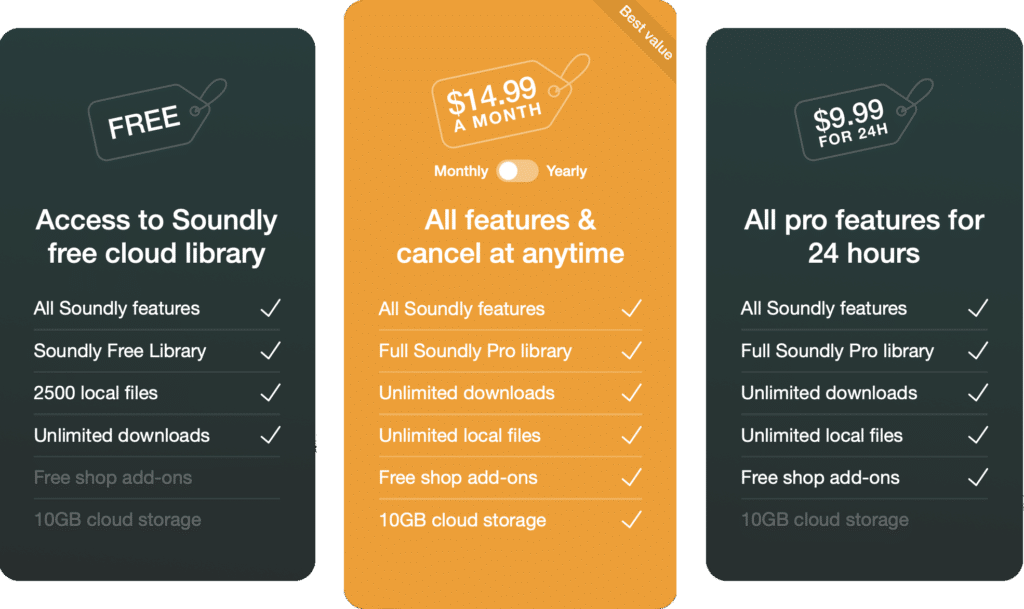 Of course, it's all rather useless if you can't use the sounds in your own game, which thankfully the license permits:
Can I use the sounds in a video game?
The sounds in the Soundly Pro and Soundly Free libraries are cleared for commercial use, including video games. Games created while subscribing to Soundly Pro stay cleared even if you end your subscription.

If you add the Freesounds library, be sure to choose CC0-only to only see the sounds which are available for commercial use and that do not require attribution. If you already have added the library, you can choose CC0-only by right-clicking on the Freesounds library in the sounds panel within Soundly

All other add-on libraries are cleared for commercial use.
You can learn more about Soundly and see it in action in the video below.