Tiled, the popular open source map editor, just released version 0.17.1. If you are interested in learning more about Tiled I have a comprehensive tutorial series available here. This update is primarily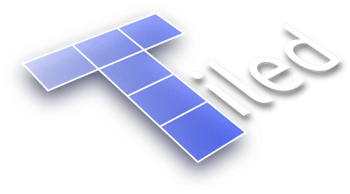 composed of fixes, but also contains updated Chinese and French translations. There is also an experimental plugin for supporting the Defold game engine. If you want to learn more about the newly support Defold engine, I have a tutorial series available here.
Details of the new release from the release announcement:
Changelog

Fixed wrong alpha value when opening the color picker dialog
Fixed saving of object group color alpha value
Fixed tile id adjustment for newly added tilesets
Fixed "Object Properties" entry in the context menu to be always enabled (by Erik Schilling)
Fixed out-of-sync tile selection during layer offset change (by nykm)
Fixed hidden objects becoming visible when offsetting the map (by ranjak)
Fixed problems with using predefined file properties
Lua plugin: Fixed type of animation frame properties
OS X: Use standard shortcut for toggling full screen
OS X: Fixed compile when pkg-config is present
Windows: Include the Defold plugin
Windows: Added support for DDS, TGA, WBMP and WEBP image formats
Linux: Added 64-bit AppImage (with help from Simon Peter)
Chinese translation updates (by endlesstravel and buckle2000)
French translation updated (by Yohann Ferreira)
Tiled is free, open source and available for download here.
---