Today we are going to look at two interesting new resources for determining the top game engines on Steam. One is a hand curated list of the top games of 2020 on Steam and the game engine used if it's possible to determine. The second resource is an addition to the tool SteamDB, a data gathering tool on Steam sales, trends and now game engines used.
First we will look at the hand curated list, published a few weeks back on Steam. This was a manually compiled list using publicly available sources to determine what game engine/programming language was used to create top selling titles in 2020. The final results were:
Unity: 23
KiriKiri: 5 (KiriKiri is an open source engine for visual novels)
Unreal: 3
GameMaker Studio: 2
Source/Source 2: 2
RPG Maker : 1
Custom/Other: 14
If you are interested, there was a 2019 version as well.
The new SteamDB tech page is not time limited, nor linked to game popularity. This is a scan of all games on Steam and here are part of the results: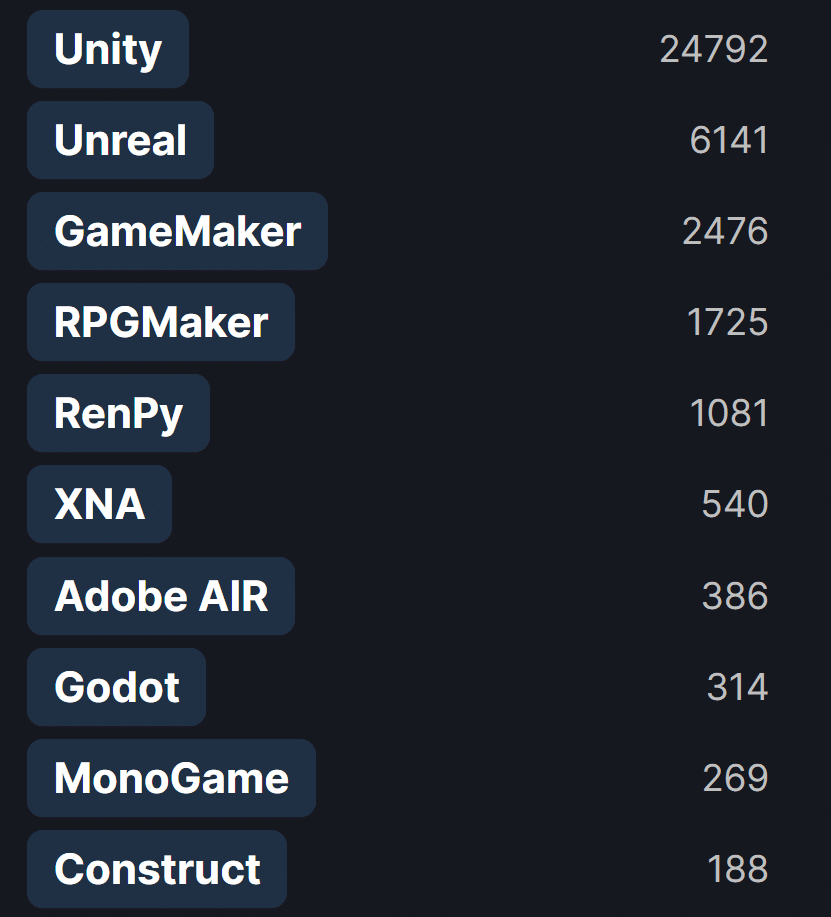 The details of the detection rules being used are available here on GitHub, you can also report errors or false positives here as errors are bound to happen. You can learn more about the top game engines on Steam in the video below.