The next major release of the Unity game engine is here, 2017.3. New features of this release include 360 degree video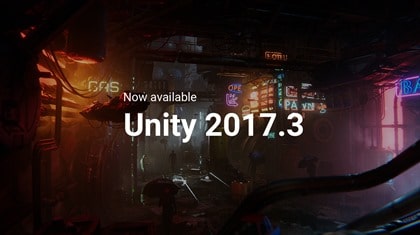 skybox support, new code organization functionally via assembly definition, transform gizmo improvements, XBox One X support, many graphics improvements and more.
New features in this release include:
360 video
Cloth improvements
Cinemachine Improvements
New Transform Tool
Particle System improvements
Standard Particle Shaders
Assembly Definition Files
32 bit Mesh Index Buffers
GPU Instancing improvements
Dynamic Resolution
Async Compute Runtime
Crunch Compression Library Update
Xbox One X Support
Recorder
Standard Events
Progressive Lightmapper improvements (Preview)
You can learn more about the release here, view the full release notes here and Unity can be downloaded here.
---