Unity have acquired another developer from their asset store, this time ProBuilder. Like previous acquisitions, they turned around and made the tool available for all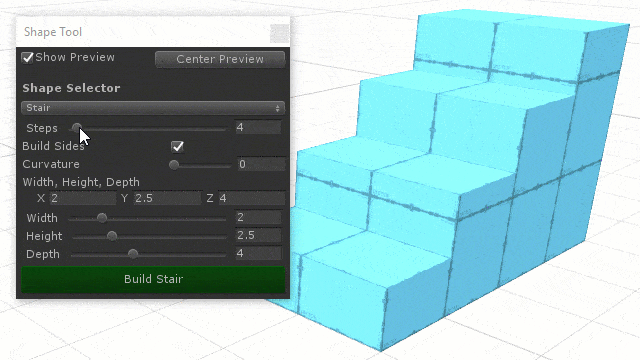 developers for free! The full editions of ProBuilder and PolyBrush are now available for free download in the asset store. They are part of the roadmap to be incorporated into future editions of Unity.
ProBuilder enables you to model directly in Unity, excellent for prototyping. PolyBrush, currently in beta, enables you to do terrain like painting directly on meshes instead of just terrains.
Details of the acquisition from the Unity blog:
We are excited to announce a powerful new addition to our creative tools suite: ProBuilder (with other great tools) and its creators, have joined Unity. Please welcome Gabriel Williams & Karl Henkel to Unity!

Gabriel & Karl have been delivering awesome tools to enable fast and easy level design directly in the Unity Editor. With ProBuilder you design, prototype and play test rapidly your levels right in Unity. With Polybrush (beta) you refine your creation by sculpting complex shapes, painting in custom lighting or coloring, and blending textures across meshes.

In Unity 2017, we added powerful visual tools like Timeline, Cinemachine, a new FBX Exporter and we are continuing on our efforts to help artists, designers and developers create and collaborate more efficiently.

Starting today the full editions of ProBuilder and Polybrush are becoming part of Unity feature roadmap. They are now available at no additional cost to all Unity subscription plans (Personal, Plus, Pro and Enterprise).
The acquisition also includes ProGrids also available from the Asset Store for free. ProGrids provides simple grids for easy level placement and modular level design. They also intend to roll ProGrid functionality into Unity in the future.
---