Released along side Unreal Engine 5 at last week's State of Unreal was the City Scene assets used in the Matrix PS5 and Xbox demo from last year. This demo showcases the graphical capabilities and large world building tools such as Nanite, Lumen and World Partitioning in action, showcasing what next-gen AAA game development will look like. The demo is also massive, weighing in at over 100GB in size while also requiring fairly beefy hardware to run it. In case you do not want to download it or cannot run it yourself, today we do it for you.
The Matrix City Scene sample is available here on the Unreal Engine marketplace. Additionally you can download the vehicles, the crowds and the buildings as separate smaller projects. Obviously all of these projects require Unreal Engine 5.
If you are having performance issues running the demos, there are a few things you can do easily to improve performance. The first easiest option is to load the small city map (SMALL_CITY_LVL) instead of the complete version(BIG_CITY_LVL), both are included in the project.
Next you can adjust the Unreal Engine scalability settings in UE5. Simply click the Settings Button, then select Engine Scalability Settings, and pick a lower value such as Medium or Low.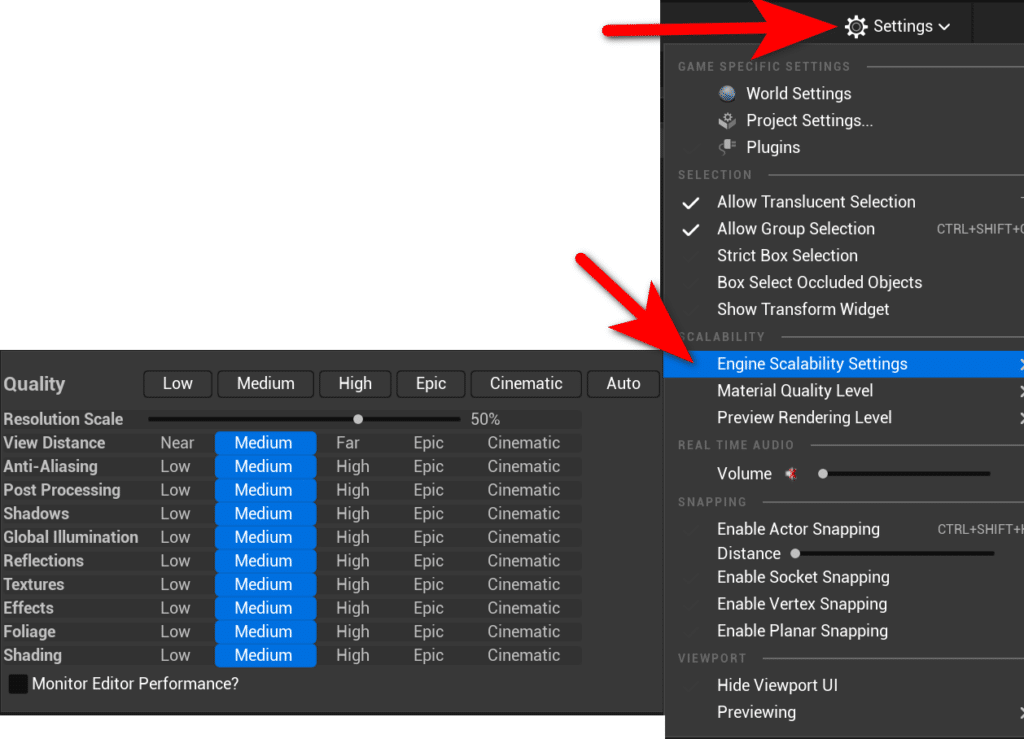 There are two in game settings that also have a profound effect on runtime (but not editor) performance, the size of the crowds and vehicles spawned in the world. To control crowd sizes in the Outliner search for BP_MassCrowdSpawner, then in the Details, locate Spawn

You can repeat the same process for vehicles in the world by locating BP_MassTrafficVehicleSpawner and changing the same setting.
You can learn more about the Unreal Engine 5 Matrix City scene example and see it in action in the video below.