Wave Engine is a cross platform C# powered 2D/3D game engine I previously featured in the Closer Look Series. Today they announced the released of version 2.3.0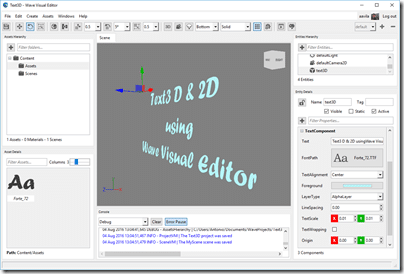 codenamed "Saw Shark". This release brings several new features including:
new 2D physics engine based on Box2D
Xamarin.Mac support
Improved FBX model support
new HoloLens components
new Text 2D and Text 3D functionality
new 2D and 3D animation game actions
new services such as InsideUnitCircle, OnUnitSphere orInUnitSphere
new mobile vibration API
multiple component support (add multiple components of the same type to a single instance)
[RequiredService] attribute added
New InterpolationColor control
new starter kit (Frogger Clone)
You can read a great deal more about this release and each particular component in the release notes here.
---