Itch.io have just launched Refinery, a set of tools for early access games. In their own words: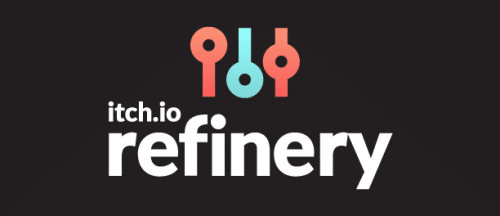 itch.io refinery is a customizable toolset made for developers to distribute their unfinished games, build a real community and gain useful feedback. We think early access is broken, and this is our solution.
From the itch.io blog, some details of the tools included in refinery.
Limited keys

Developers can now limit the total number of keys available for purchase. This makes for a great way to slowly roll our a game for testing or to target those who are most interested in your game (i.e. from a mailing list.)

Exclusive content (rewards)

Exclusive content is a way of providing a limited quantity reward to a buyer if they purchase your project at a specific price point. Adding a reward to a project is a great way to give exclusive perks to early buyers.

Command-line tools and delta patches

With our command-line tools, developers can push a new build directly to itch.io right from your build script. Additionally, only the changed files will be uploaded by you and downloaded by players to create delta patches, so no more complete re-downloads just for patching. This is great for players of in-development games that are being patched constantly.

Selling physical goods

Another use case for rewards is selling physical goods along with digital content. In this example you might create a reward above the minimum price that comes with t-shirt. As more shirts become available you can boost the quantity. Developers can specify on the reward that you'd like to collect a shipping address. Developers can also add a custom field to get the size of the shirt.

Restricted community access

Developers can now create a message board only available to the people who have bought your game. This is a private hub where creators can be open about your game's development and gain useful feedback from your players.
---