Xenko Engine, formerly Paradox 3D, just released version 1.7. I previously featured this engine as part of the Closer Look series if you are interested in learning more. Major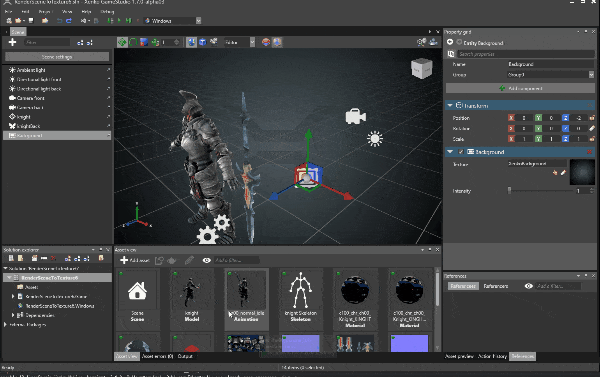 features of this release are:
Practical Clustered Shading ( forward + rendering ) added (Video here)
Re-written lighting code for improved performance
Vulkan support experimental on Linux and Windows
Simplified asset creation, import assets directly from file
Improved camera preview
Drag and Drop assets and scripts to the properties panel
Linux Platform support as target (Ubuntu)
Rewritten audio engine
Misc bug fixes and improvements
You can read the full release notes here.
GameDev News C# Paradox
---